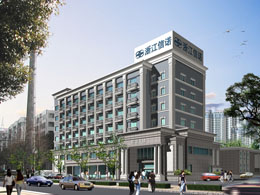 As a large stock enterprise, Zhejiang Shiner I/E CO.,LTD.. is located in the downtown of Jiaxing City, which is about 80km far from Shanghai,70km far from Hangzhou. Jiaxing has quite convenient transportation. The urban area of Jiaxing, in the midpoint of Shanghai-Hangzhou double track railway and Shanghai-Hangzhou expressway,is the transportation hub in Zhejiang and a distributingcenter for important goods and materials. With well-developed processing industry, high quality labors force and favorable investment environment. Jiaxing's economy is growing up fast.The prime import and export include garment of cotton / PVC / PU, textiles, silk, leather products, hardware, electrical products,daily,computer speaker system, etc. The export commodities hit 42 categories and more than 550 kinds. We have already established a stable business net, and tied up trading relations with over 100 countries and areas, Besides, we adopt various trading manners.
The total foreign trade exports volume of Zhejiang Shiner I/E CO., LTD. kept verage annual growth rate overstepping 30% for years continuously. The yearly
value of direct export and import to be USD50,000,000 in 2002.Our credit for bility to pay "AAA" of top grade is awarded by Bank of China Zhejiang.